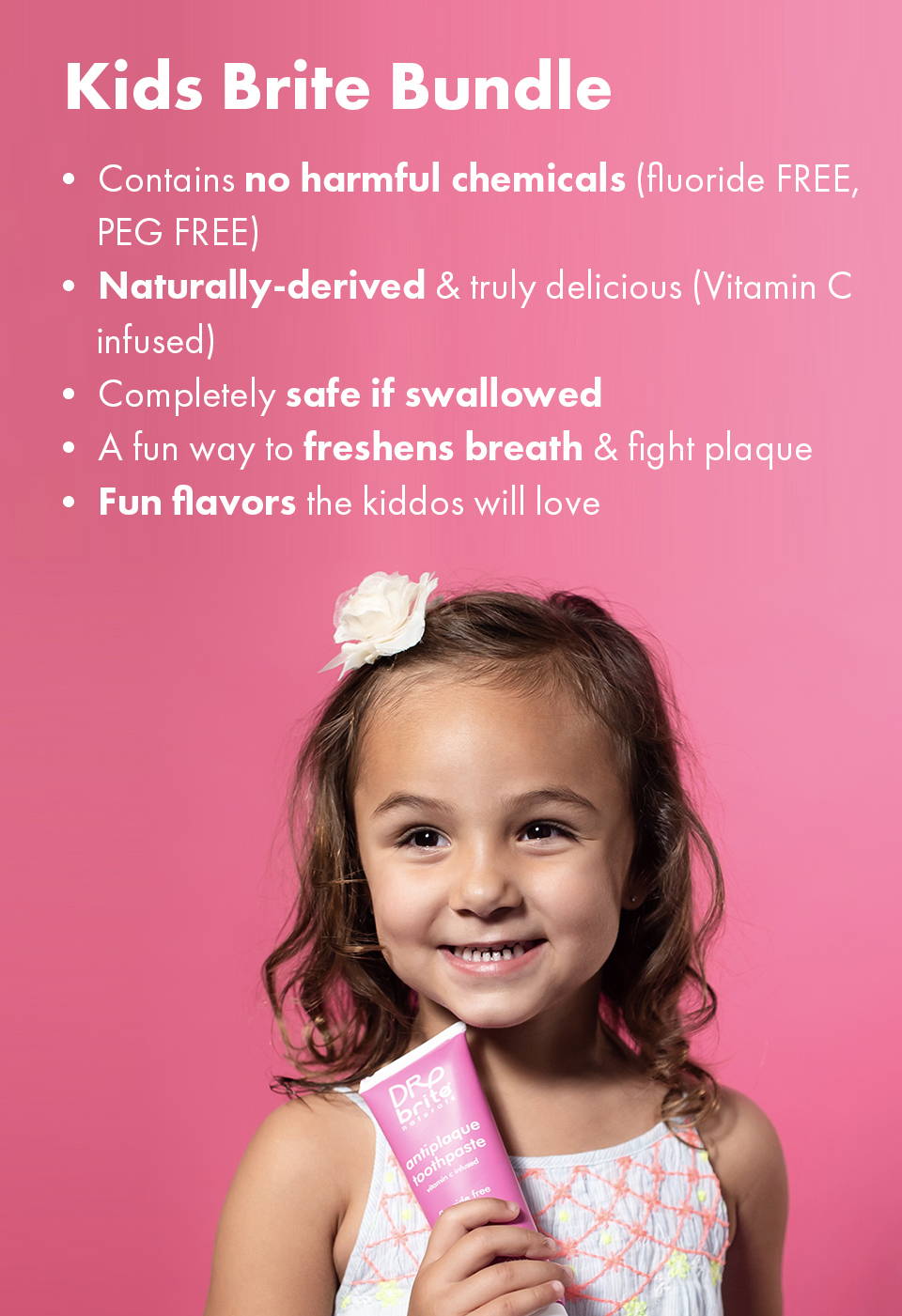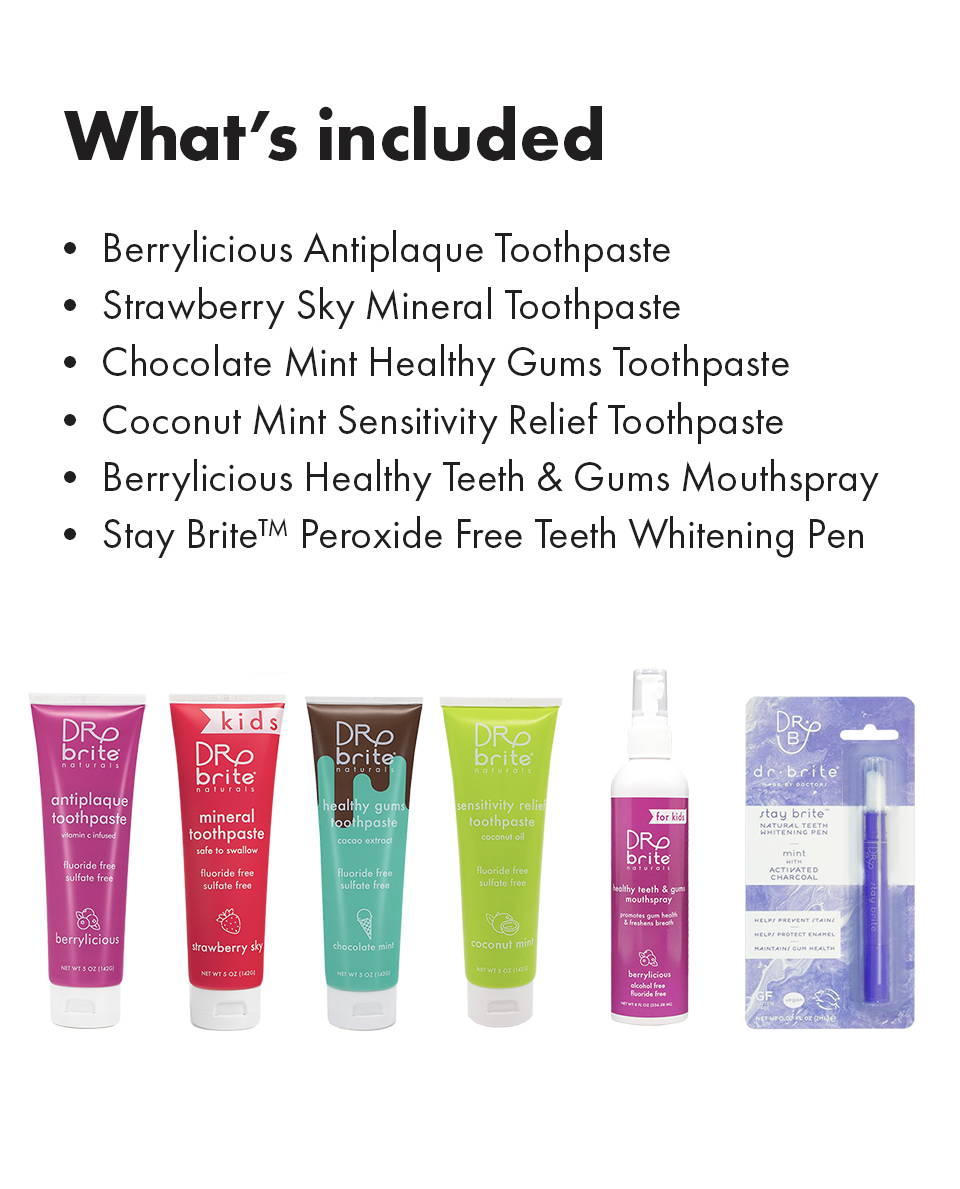 Kids Brite Bundle
• Contains no harmful chemicals (fluoride FREE, PEG FREE)
• Naturally-derived & truly delicious (Vitamin C infused)
• Completely safe if swallowed
• A fun way to freshens breath & fight plaque
• Fun flavors the kiddos will love
See why kids love Dr. Brite!
We invited kids try some of the leading oral care products & weird brushing techniques of the past. Then gave them Dr. Brite Naturals… here are their reactions 😂
Be sure to like & share the video! 👍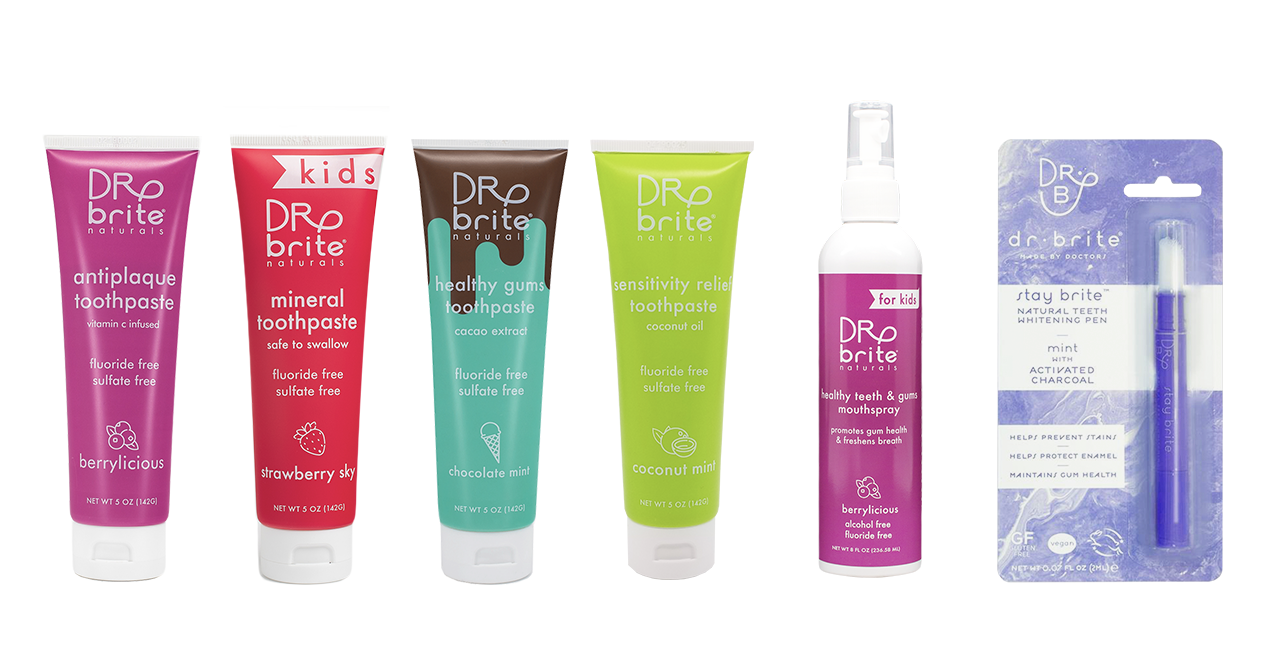 What's Included
• Berrylicious Antiplaque Toothpaste
• Strawberry Sky Mineral Toothpaste
• Chocolate Mint Healthy Gums Toothpaste
• Coconut Mint Sensitivity Relief Toothpaste
• Berrylicious Healthy Teeth & Gums Mouthspray
• Stay Brite™ Peroxide Free Teeth Whitening Pen
See why kids love Dr. Brite!
We invited kids try some of the leading oral care products & weird brushing techniques of the past. Then gave them Dr. Brite Naturals… here are their reactions 😂
Be sure to like & share the video! 👍
+ follow us on instagram @drbritenaturals
Subscribe to our newsletter
Get exclusive offers, free giveaways,
& once-in-a-lifetime deals. We promise to send emails you will love 💕
subscribe to our newsletter to get exclusive offers, free giveaways,
& once-in-a-lifetime deals. We promise to send emails you will love 💕
Subscribe to our newsletter
Get exclusive offers, free giveaways,
& once-in-a-lifetime deals. We promise to send emails you will love 💕
+ follow us on instagram @drbritenaturals